It's about more than menu planning.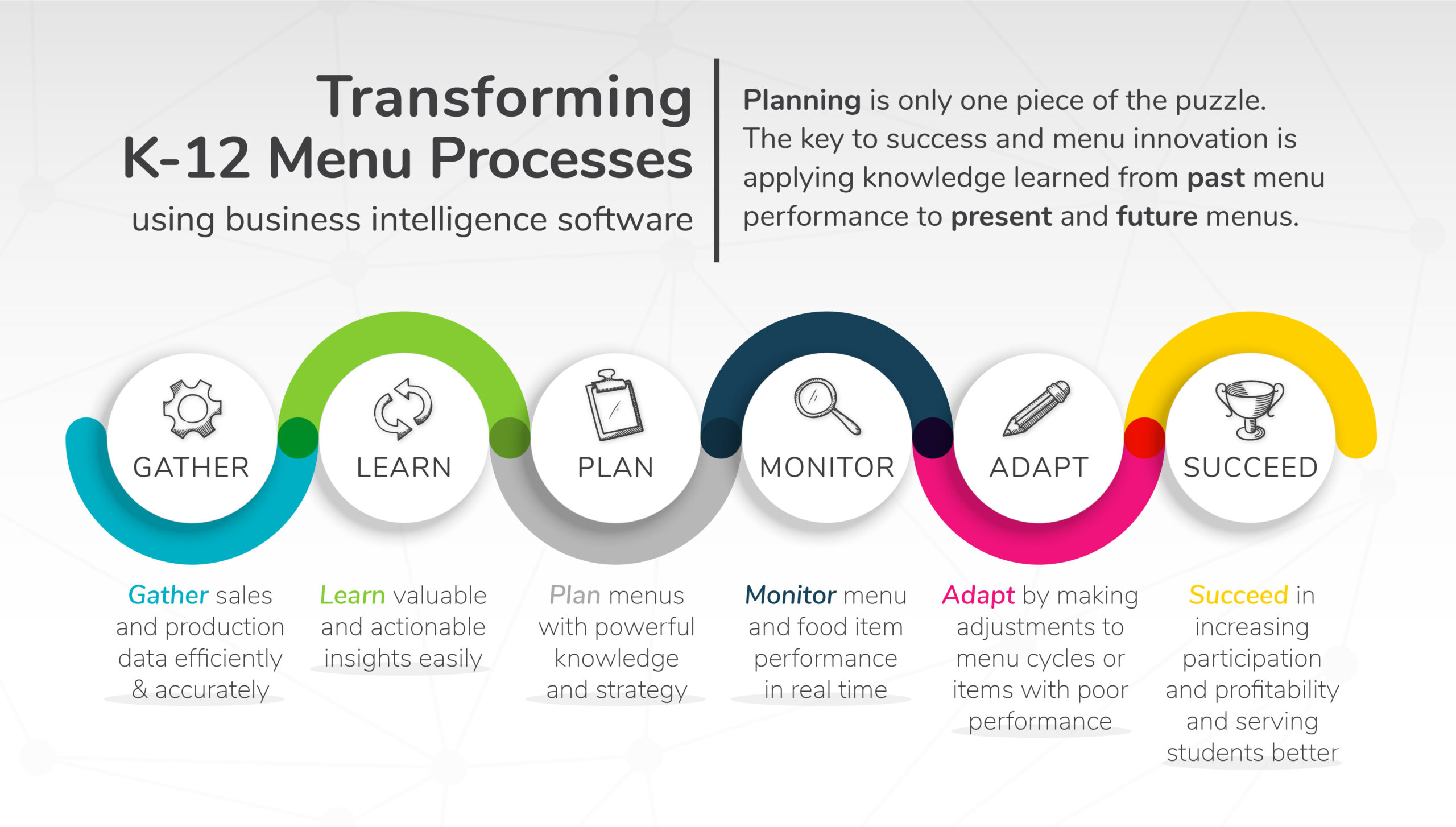 A Passion to Make Our Business Better
Our business is school nutrition.
MenuLogic K12 is designed by an experienced school nutrition professional, FOR school nutrition professionals.  It was created with a passion and drive to make better informed decisions (and to help others do the same). We are in a unique position to understand the problems you face, because we face them ourselves.
This isn't a problem solved by spreadsheets.
After years of frustration trying to create systems, spreadsheets, or use other software applications without success, we set out to create an application like no other.  A whole new approach…skip the complicated setup and get directly to the information you need, provided to you in a format that you can easily use and immediately see results.
Your answers are waiting for you.
MenuLogic K12 is the answer to so many of those "How can I figure this out" questions we know you have…because we had them too.
"MenuLogic K12 has created a niche in school nutrition software. Other softwares capture and report out transactions alone; MenuLogic analyzes menu plans, production, and sales information to pinpoint adjustments most beneficial to your bottom line. I recommend it for any district wanting to maximize their resources."