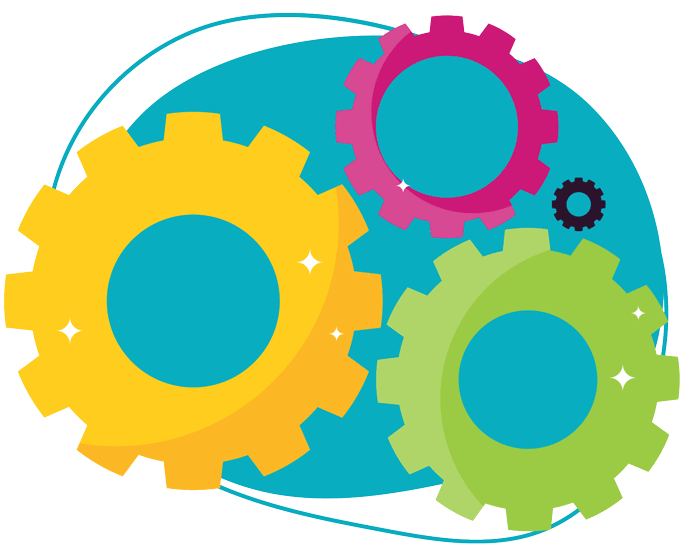 Reliable Intuition for the Whole Team
Menus can get personal. As your objective menu detective, no longer rely on feelings and subjective opinion alone. Multi-directional communication makes the application a central hub for all your menu data and ensures all angles of reality are considered.
MenuLogic K12 is purpose-built to provide essential real-time insights to various levels of the operation. Rely on consistent data-driven direction to support each team member's unique contributions and duties.
MenuLogic K12 Users
See how each member of the team benefits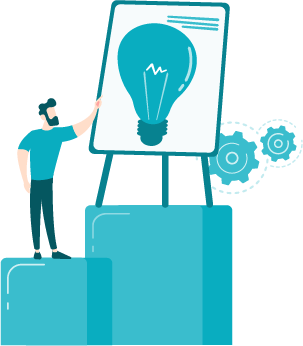 Director
School nutrition directors have a lot on their plates. MenuLogic K12 calms the chaos to simplify financial oversight, meal planning, and future forecasting.
Combine revenue and cost to understand profitability
Identify new revenue opportunities with visibility of both adult and student preferences.
Ensure completion and accuracy of production records.
Communicate goals and targets for menu costs, profitability, and acceptability and make informed choices that benefit everyone.
By providing you with the information you need and the hassle you don't, MenuLogic K12 is helping school nutrition directors serve up success.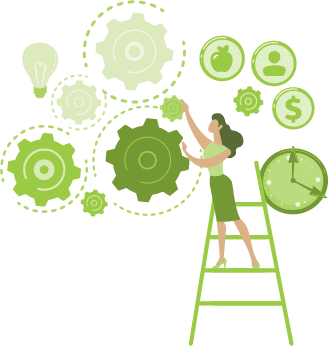 Manager
Managers have an incredibly difficult role that requires key decision-making. MenuLogic K12 cares about this work and wants to help.
Communicate production plans efficiently and effectively
Smart note feature that carry notes forward to the place you need them
Customizations and historical data right on the production record allow for easy planning and forecasting.
Training materials and resources made specifically for managers, designed by a team that's been in their shoes.
Managers love having us as a tool and resource because they feel supported and empowered to do what they do best, better!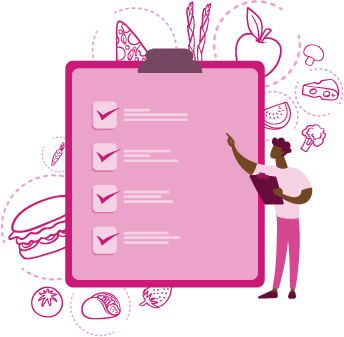 MenuLogic K12 Stakeholders & Benefactors
CFO/School Administrators
Real-time financial updates provide the insights of the financial health of your school's nutrition program. MenuLogic K12 offers data to support the school nutrition department's ability to pivot and make informed decisions that benefit students while staying on budget and achieving financial goals.
Parents
Parents can be confident that the school nutrition team is committed to nutritional integrity and providing meals kids want to eat when their menus are optimized by MenuLogic K12. Test out parental feedback and suggestions and monitor for long term feasibility without the fear of financial losses. Our software helps school nutrition teams make decisions surrounding menu offerings, ensuring that meals are both nutritious and appealing to students.
Students
Students win in a school district with a financially optimized operation who confidently reinvests profits into enriching their program. By analyzing customer purchasing behavior, menus can reflect student preferences, giving them a seat at the table. Add trending concepts or flavors, boost variety and allow for customization: MenuLogic K12 can monitor the details and crunch the numbers while you focus on perfecting the customer experience.
School Nutrition Team Members
Adding MenuLogic K12 to your toolbox has low impact to your existing kitchen procedures. We provide teams with an easy way to record data needed for production record. Staff receive the information they need from their kitchen manager to plan and produce the daily meals effectively and efficiently. With clear expectations for the day laid out right on the production record, kitchen staff can feel confident and empowered as they work to serve up nutritious and delicious meals to students.
Teachers & School Staff
Have data at hand when discussing menu preferences with other school team members. Teachers and school appreciate affordable, nutritious food to fuel their efforts. Serving up meals that draw in the adults is a beneficial revenue opportunity. MenuLogic K12 enables nutrition programs to offer quality menu offerings at the right price, ensuring that everyone in the school community appreciates the benefits and value of school meals.