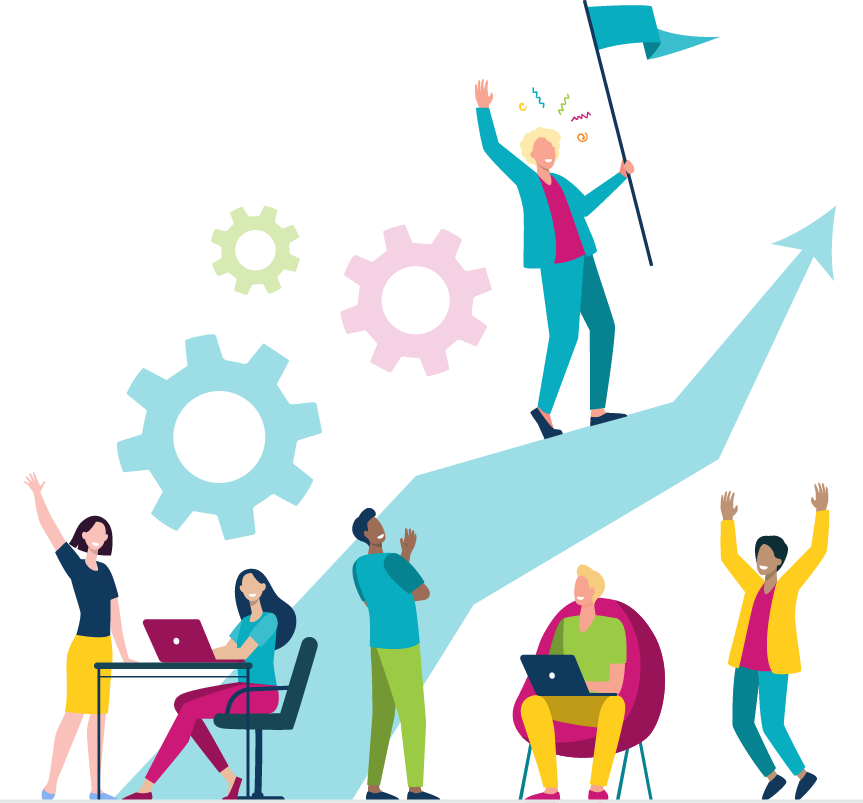 Easy Enough to Jump Right In
You heard that right. Intuitive and efficient, our onboarding process is designed to enable you to realize the value of data optimization quickly.
We believe the heavy lifting of onboarding should be on our team's shoulders and personalized support should be the gold standard. Districts can introduce MenuLogic K12 production records to their team in just a few weeks and analysis begins with that very first completed record. You upload existing docs and we go to work setting up MenuLogic K12 for you. Manager training is streamlined and simplified using checklists and resources that set the course and pre-identify answers to common questions. The best part is, as you graduate from onboarding to full adoption and integration, our support team takes it from there.
Onboarding timeline is flexible and you decide the pace. Read below for our suggested timeline.
Planning & Organization
Let's get to know each other. We review your district's needs and customize our onboarding plan to meet your needs.
STEP 1: Kick-Off Meeting
Connect and understand your goals and timeline
Initial login and tour the site
Review requested documents we need from you
STEP 2:  Document Upload
We scour your existing documents for the details we need
We set up your site for you, so you don't have to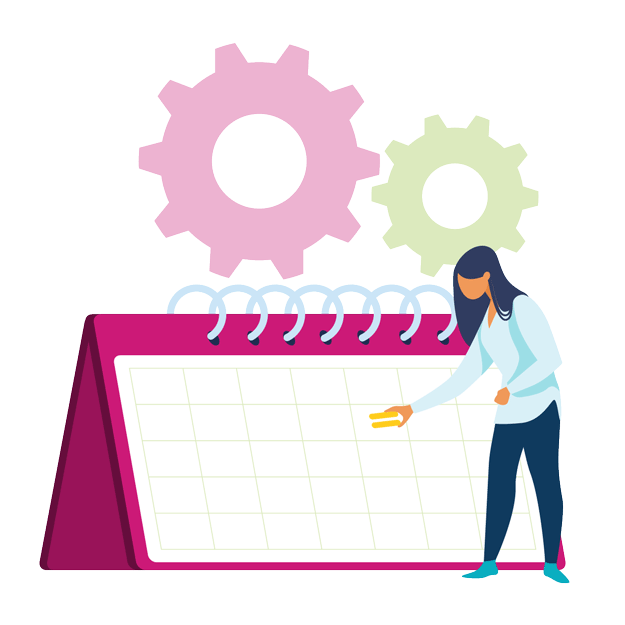 Practice & Explore
Your site is all set up for you! Start entering production records and we will work through any setup adjustments together.
STEP 3: Ready-To-Go Meeting
Review and finalize completed site setup
Prepare for Manager training
STEP 4: Manager Training
Managers learn best practices for entering production records
Our goal is to share answers to common questions before they are asked – and be able to answer any new questions that arise
STEP 5: Production Record Go-Live
Give the production records a try!
Gather remaining questions, we help you answer them. That's it!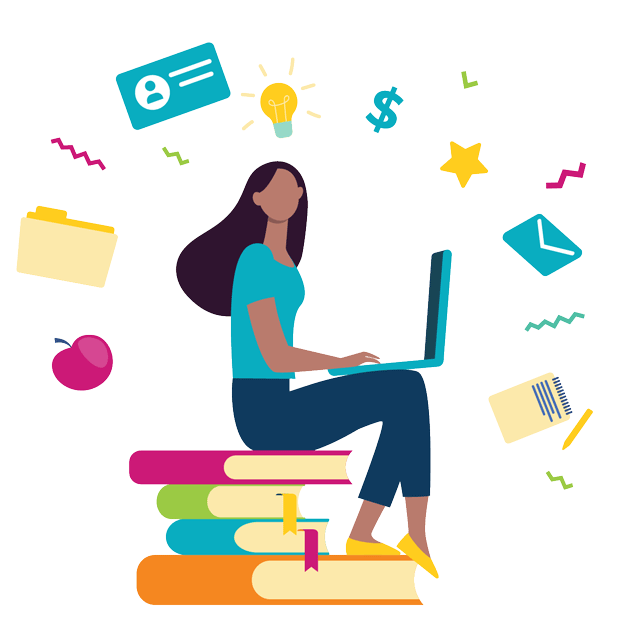 Learn & Succeed
That's right!  We're still with you – helping you review resources to gain insights from locked production record data
STEP 6.  Wrap Up & Learn Meeting
Meet with Customer Success Manager to review questions that came up from Managers
Together, we explore available insights and all the resoures available to you and your team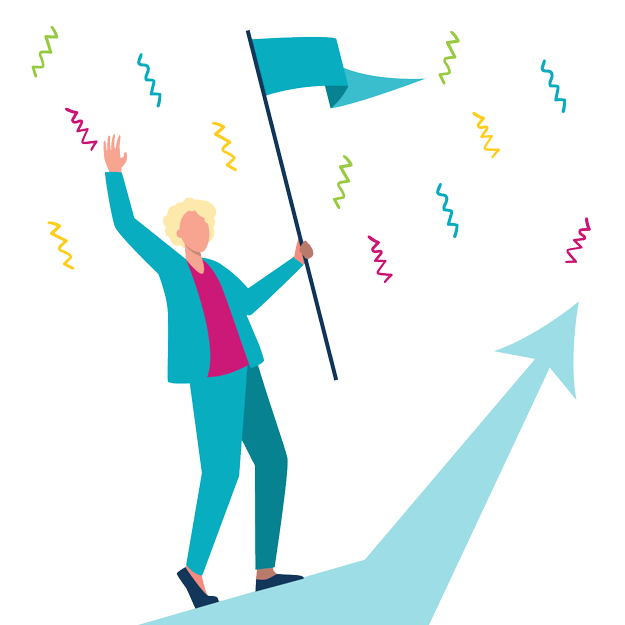 We're committed to providing exceptional training resources and support to help your team to successfully leverage our software to achieve new heights with your child nutrition program. We start that support from the very beginning by relieving you from the heavy lifting of onboarding (hint: we do the item and menu cycle input for you!). We want you to integrate this powerful tool into your toolbox as quickly as possible. Utilize our Reporting Roadmap to consult reports with a more targeted approach to finding the answer you're after. Wish we could add a certain enhancement? Tell us! We owe much of our current and future functionality to operators just like you and their suggestions. With direct access to our experts, you won't have to navigate through multiple tiers to get the answers you need. We're a small team of K12 and software specialists, and we're here to help you connect the dots and make the most of our software.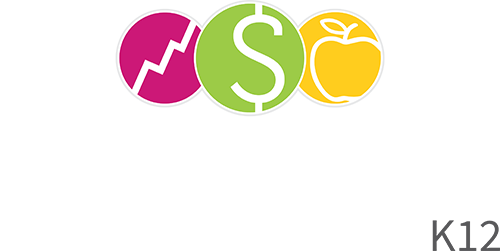 Onboarding:
How Easy It Really Is…
"I did not have any expectations for onboarding. When we first switched to MenuLogic K12 I was brand new in my position and in K12 Food Service. I think the fact that I had no idea what to expect made the experience better. The onboarding was straight forward. After I learned more about our operations at Center Grove it made navigating the program even easier. MenuLogic K12 provided all the support I needed when inputting items and information. They also provided some advice on the best way to set up some menu items. The program is very user friendly and the resources that MenuLogic creates have helped answer any questions over the last few years. The program is a much more efficient way to make sure production records are completed by our management team than what we were doing prior to becoming MenuLogic customers."
Valarie M., School Nutrition Assistant Director
"I expected several days of onboarding/training and some long steps with data import, but it was so much easier than I expected! The program is extremely user-friendly and intuitive so training did not take long; and there's a great support hub with helpful documents explaining anything you need further clarification. The data team is amazing and created production records based on my menus in no time at all! Even importing all my ingredient/recipe info didn't take as long as expected."
Christine M., School Nutrition Assistant Director
"Start up with a new software system can be very time consuming so I always expect the worst but I was happily surprised how easy the onboarding process was mostly because of the excellent menu logic team members who helped tremendously in importing excel sheets with our items so we didn't have to do them all by hand."
Amanda W., School Nutrition Director
"Onboarding was so easy I hardly remember it LOL. Training to use system was easy and support listens."
Patty H., School Nutrition Director
Have a Question About Onboarding?