We get it, you have questions.
We get that a lot actually, because we're not the norm. Let us answer a few for you…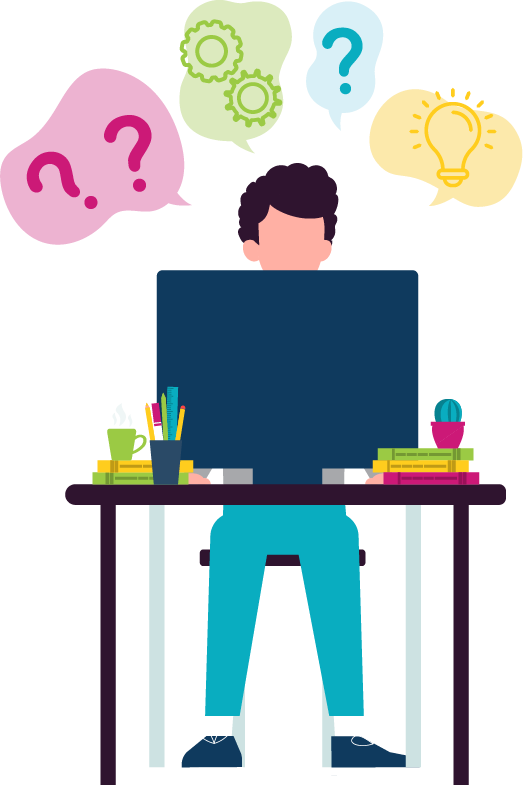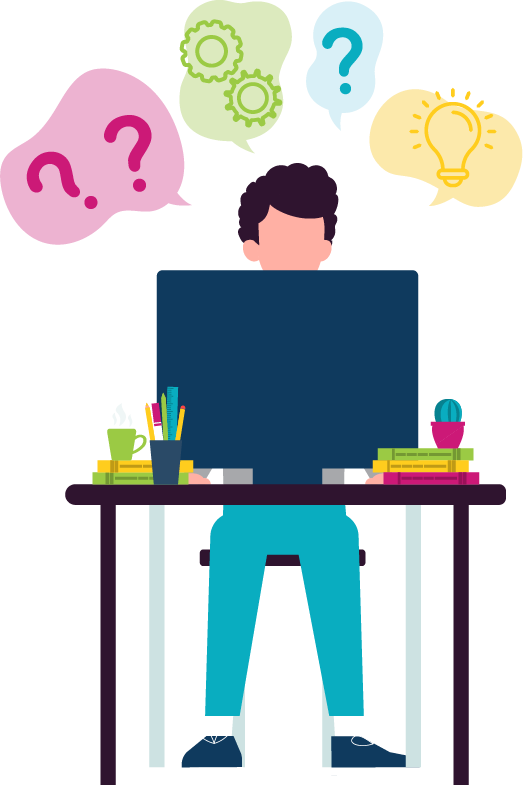 We get it, you have questions.
We get that a lot actually, because we're not the norm. Let us answer a few for you…
Frequently Asked Questions
What is the time commitment to using MenuLogic K12?
It depends on the level of user. Managers utilize it daily to plan production and complete production records. Menu Planners/Directors utilize it to create menu cycles and make adjustments over time. Insights are provided during these regularly scheduled tasks. The software will also become a tool to rely on when you seek information (e.g. forecasts, budgets, menu meetings, production reviews, more) – we have the objective answers waiting.
What are the technical requirements for utilizing MenuLogic K12?
MenuLogic K12 is centrally hosted on the cloud and is accessed via web browser over the internet.
Can I access on Chromebook/iPad/etc? Is there anything that I cannot access it with?
It can be accessed on any device that has a web browser.
Will this add more work to my plate?
We aren't here to add more tasks to anyone's plate.  MenuLogic K12 is a purposeful and high-impact use of a minimal amount of time.  You'll find that once you experience the information we have to offer, it will take over tasks or processes that you were trying to do manually before.
Does this impact other software I'm using?
Your district would use MenuLogic K12 for production records and menu planning vs. existing methods or software. We do have districts who have existing processes they do not want to break and we find solutions to consider each unique setup.  Customers typically find that when they have MenuLogic K12 to rely upon for the finer details of menu items, the work performed in other systems becomes less.
How do you know my Labor? Overhead?
We gather basic information during the onboarding process (information you likely already have). We crunch those numbers for you and help you take your annual budget and apply it to your sales at a district, site, menu, and item level.
How does it help with nutrition optimization and/or compliance?
When you plan menus in MenuLogic K12, we provide insights into realistic planning projections at the stage of planning. This provides the ability to plan and weight menus optimally to meet not only profitability targets, but also nutrition targets. MenuLogic K12 provides post-production results, including the effects of customization and offer vs. serve. Trying to solve that sodium puzzle? We were too, so we developed a tool that helped us. When you plan and monitor menus with MenuLogic K12, you can be confident your menus meet and exceed the requirements.
Is this software USDA approved for nutrient analysis?
No, because this is not a nutrient-analysis software. USDA requires approval for software used by State Agencies for nutrient analysis, but this is not a requirement for SNP sponsors/school districts. MenuLogic K12 is a tool used to ensure you pass your Administrative Review with flying colors.
Does this standardize/analyze my recipes?
At this point, we work alongside your existing recipe analysis software or spreadsheet. While we do plan to develop this, we know first-hand how intensive and long that setup can take. We didn't want that to be a barrier to getting you to the information you need quickly (like yesterday).
I'm really looking for an all-in-one solution. Why should I consider MenuLogic K12?
All-in-one solutions were most popular before technology, specifically SAAS (software as a service) technology exploded in the marketplace (outside of K12 school nutrition). Businesses today are regularly adding more technology products to their tech stack in order to continue to improve their efficiencies, outcomes, and bottom line. School districts (outside of school nutrition) are commonly adding tech tools to their toolkit too. We designed our product to serve a new and totally different purpose than what already exists. While we continue to develop solutions that might replace portions of your existing software, that's not our mission. We want to develop solutions that solve problems that haven't been solved before – and be really good at doing that by providing exceptional service and support.
Do we need to be tech savvy to use the software?
No, it's designed to be user-friendly and easy to navigate. 
Does it work with my current POS software?
Yes, it can work with any POS software. We utilize basic data from your existing POS software for our analysis.
I have a spreadsheet that does a great job tracking my district's financial status - why should I use MenuLogic K12?
Spreadsheets can only do so much.  They take a lot of time and commonly have (potentially very costly) errors. We're analyzing a LOT of data to give you the insights into profitability, popularity, and more in a real-time manner. It's more than a spreadsheet (or a human) could possibly be expected to handle.
Our operation does very well financially. I don't think we really have anything left to optimize. Why would I need this?
We're big believers in continuous quality improvement for kids and families. Optimization doesn't mean something is totally broken that needs to be fixed. We believe that there is always an opportunity to level up the quality of the food, nutrition and services our programs offer. Any additional funding recouped can be used doing just that through higher quality/cost food choices, fair compensation to attract or retain qualified workforce, facility improvements, and more – the sky is the limit!
I think my other software has this information, can't I just get it there?
We're the only software that combines multiple data types and sources in a structured method to be able to  provide actionable information back in a form you can easily use it. Stop feeling guilty because you just haven't had the time to search through all the reports in your existing software. It must be there, right? Ask yourself when the last time was that you received more answers than questions from a report in your existing software. One-off snapshots of costs, nutrition, or # of items sold don't tell you enough. You need this information aggregated for you in a way you can use it at the point you are making decisions, yet also has the details to back it up. Your data tells a unique story to your district and we provide both the plot summary and the details to your story.
Is your production record approved by my state?
There is no formal USDA review requirement for digital production records. Our production record includes all fields on the USDA prototype production record.   Some states may have their own formal review process, while many states leave it to the district to ensure that whatever production record they are using meets the USDA or state's requirements. We are confident that our production record will meet and exceed their expectations. While we are trailblazers, we're definitely rule followers!
We are 100% CEP - is this software useful for me?
Yes! While CEP districts might have more predictable revenue, your district would greatly benefit from all of the insights of cost analysis, participation, production opportunities, and more.
I have a central kitchen and service satellite sites - can I still benefit from MenuLogic K12?
Yes. We have multiple setup options available to meet your needs. We customize this plan to the district.
We have a central warehouse and utilize an inventory system connected to our production records. Can we utilize this software?
We do not provide inventory tracking or value. We do provide the missing piece to utilizing that information for understanding Cost of Goods Sold (COGS). We answer the question: What should my COGS have been? We use the data your managers fill in their production records every day to do what we do. We're an agile company, always thinking of innovative ways to solve problems, so let's talk through your scenario and see if there's a fit!
How involved is onboarding? How long does it typically take?
We designed the onboarding process, like the product, to be truly unique. We know you're busy and we know that you want to start capturing and using our insights as quickly as possible. Because of that, we do the heavy lifting in onboarding by gathering information you already have and setting up your district for you. We want you to focus on learning all that you can do with the information you will get vs. handling every little setup detail. Our goal is to get districts up and running in 30 days or less.
What kind of information about menu items is needed? Do I have to overhaul my entire recipe and ingredient database to use this?
We only need the most important attributes and we only need it for menu items (food items on a production record and menu). We designed this system to be achievable for any size district with any amount of team resources. We know first-hand how long it can take to enter hundreds of ingredients and recipes and didn't want that to be a barrier for districts who didn't have the time or resources to do this at all or all over again.
I don't want to scare my team by implementing something new. How do I make it less intimidating for them to accept?
MenuLogic K12 is an easy move from your existing processes in most cases. It doesn't impact every single member of the team, only those working with production records and menus. Both of these processes receive very positive feedback from users who have moved from an alternative software, spreadsheet, or manual process.
How do I procure MenuLogic K12?
Most districts classify MenuLogic K12 as a micropurchase because it's impossible to find a technology to quote that would be comparing apples to apples. USDA changes in December 2021 made this process more clear and achievable. Pricing is mid-range with other K-12 school nutrition (or school district) SAAS (fully hosted) software solutions.
I have an Administrative Review coming up this year. Should I wait until it is over to implement?
No, you don't have to wait! While we appreciate that an Administrative Review can be daunting, let us help you get through it. Many districts who use us find relief going into an Administrative Review because they are confident that what is happening at the schools is meeting the requirements because of our monitoring features.
How can I justify and explain the cost of adding another technology to my Administration?
We're confident in the return on investment with MenuLogic K12. Revenue and food/supply costs are the largest (and most variable) aspects of your budget. We provide an easy way to design a stronger menu (your program's main source of income and expense) and monitor and control the success of that menu. It's easy to make small adjustments that have a huge financial impact. From a time and efficiency standpoint, using MenuLogic K12 is faster, more accurate (and cheaper) than adding a person to try to do this work in spreadsheets. It's a small investment when you consider the potential overall positive impact it will create, budget-related and otherwise! 
What do you mean by "confidence in decision-making"? How does this improve our school nutrition program?
As K-12 school nutrition programs, we are evaluated by different types of success: did we operate (enough) in the black? Do we have enough students participating? Are those students and families happy with our level of product and service? 
Unfortunately, we're expected to meet these standards of success with limited resources: funding, people, and technology. Having a technology resource by your side that can help you build a stronger plan – and then easily monitor the success of that plan – gives you newfound freedom. Build the menus of your dreams and let MenuLogic K12 help you and your team ensure your budget, participation and compliance is in check. Stop the worrying and second guessing, you've got this 💪
Can't find an answer?
Contact us and a MenuLogic K12 expert will help!