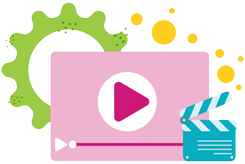 See MenuLogic K12 in Action
Check out our video library to learn more about MenuLogic K12 transforming school nutrition!
It's time to transform the way you do business! MenuLogic K12 is optimization software designed for school nutrition programs.  
Do you have a bit more time?
First Taste TV: MenuLogic K12
MenuLogic K12 is the only optimization software for school nutrition.  See it in action here from our debut on First Taste TV!
MenuLogic K12 Testimonial
Jordan Ryan, RD, SNS of Brownsburg Community Schools discusses how using business intelligence to optimize their program in a positive ways, beyond profitability.
3 Key Strategies that Will Move Your School Nutrition Program Forward
Join MenuLogic K12 as Jenna Kazmarski, MSPH, RD, SNS and Lindsey Hill, RD, SNS talk about practical strategies you can use right now that will move your program forward!
[Nov 2021]
Enter the "New Normal" Courageously
As we all prepared for a transition to "normal" prior to SY 22-23, we shared and discussed possible solutions to operate a financially solvent business in SY 22-23.
[April 2022]
Menu Design Trend Talk Webinar
Join Alison Powers of JTM Food Group and Lindsey Hill of MenuLogic K12 to discuss Menu Design Trends. They cover important topics such as Menu Simplification, Menu Flavor Trends and Health Trends.
[June 2021]
Join Alison Powers of JTM Food Group and Lindsey Hill of MenuLogic K12 for a candid conversation about USDA Foods, menu strategies, and forecasting!
[March 2021]