Simple Pricing. Proven ROI.
Steadfast Growth.
A low-risk investment you can't afford to be without. Give your menu performance the attention it deserves.  
ROI & Pricing
We're confident in the return on investment (money and time) that you can see quickly by choosing MenuLogic K12. See your price below:
Participation
Average base participation increase using MenuLogic K12 = 3%
*Please fill in all fields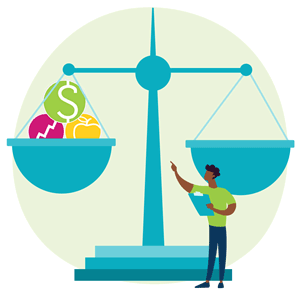 Let's Consider This:
What's the Cost of Doing Nothing?
We get it, change can be hard. But when a fairly simple change yields potentially massive results, isn't it worth it? That's what we set out to do when we created  MenuLogic K12. Get straight to high impact, high reward information quickly, without having to overhaul your entire tech stack.
We're school nutrition finance nerds at heart, and this ROI (on money and time) is easily achievable and real. What other software out there can say the same?
Menu Performance Oversight
Give your menu the attention it deserves.
Your menu is the center of your entire operation. It drives participation and it drives your financial success (or failure).   Food/Supply costs make up 40-60% of your budget and revenue is not fixed. Your menu, and the execution of it, affect all of these variables. That's a lot of pressure on a menu planner. Plan stronger menus – and have a way to monitor and optimize their performance as a team – with us.
Data Aggregation & Insight Preparation
Coordinate the uncoordinated.
Other K-12 technology provides raw or transactional data – an export here, generate multiple reports there. The answer you're seeking has to be in there somewhere, right? Surely, if you work long enough, you can pull it together in a spreadsheet somehow, right? Your team's time and talents are valuable. Repurpose time spent trying to do what a software should be doing and use that time to take action that has an impact. You're already collecting the data, but you need something (us!) that puts it all together for you – and gives it back to you when and how you need it.
Relieve the Oversight Burden
Quality control is key, but it comes at a cost.
A single school has at least 360 production records annually. A single production record may have between 5-60+ menu items and each menu item has at least 7 associated data points. Multiply that by multiple schools in a district and whoa – data overload! It's totally unreasonable to think that human beings have the capacity – much less the time – to actually effectively review all of this for compliance and performance. Just because that's always been the expectation, doesn't make it right. It's only been the expectation because the technology didn't exist to help you yet – but that was the past.
Gain Confidence
Empowerment and freedom yields success.
Imagine a feeling of confidence with your team, menu decisions, conversations with parents, admin and the school board, setting meal prices and budget, and building the best school nutrition program possible for kids. All of these things are possible – and easier – when you feel confident that whatever decision you make is not a guess, it's backed by real information. You have the ability to stop guessing and try new ideas – because you can monitor whether or not it worked. If it did, awesome! If it didn't, adjust and move on. But you weren't scared to try and that means fear won't hold you back.